Seventeen-year-old Cassie Hobbes has a gift for profiling people. Her talent has landed her a spot in an elite FBI program for teens with innate crime-solving abilities, and into some harrowing situations. After barely escaping a confrontation with an unbalanced killer obsessed with her mother's murder, Cassie hopes she and the rest of the team can stick to solving cold cases from a distance.

But when victims of a brutal new serial killer start turning up, the Naturals are pulled into an active case that strikes too close to home: the killer is a perfect copycat of Dean's incarcerated father—a man he'd do anything to forget. Forced deeper into a murderer's psyche than ever before, will the Naturals be able to outsmart the enigmatic killer's brutal mind games before this copycat twists them into his web for good?

With her trademark wit, brilliant plotting, and twists that no one will see coming, Jennifer Lynn Barnes will keep readers on the edge of their seats (and looking over their shoulders) as they race through the pages of this thrilling novel.
I was a bad, bad blogger back in September. Stacks of books waited patiently in my queue, assured that I would get to them soon. Releases dates loomed. But what did I do? I CHEATED on them with a November book—THIS November book.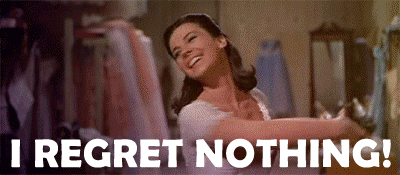 Note: This is a review for a sequel, so there may be spoilers for the previous book.
I love this series. LOOOOOOVE IT. Smart aleck teenagers! Grisly murders! Psychobabble! SERIAL KILLERS! The combination makes my Shae heart happy. I was especially eager to get back to see what affect the events of the last book had on my little gang. And oh, my heart. The book opens with the quintet solving a kidnapping and rescuing a child. They're driven, determined to pull out a win to salvage some good from their team after the last betrayal. There are still major divisions between the five teenagers, but working to save the kid brought them together. For just a bit, they're a unit, a team, a family.
Of course, there are still major issues to work through. The utter deception and betrayal by someone they trusted has left everyone at the house feeling on edge, adult and teen alike. Cassie is the hardest hit, since the case had been tied to her directly, but the others were caught in the crossfire as well. Michael is slowly recovering from his gunshot wound, while Dean, Lia, and even Sloane to an extent have to work to rebuild their relationships as Michael and Dean's cagey battle for Cassie's affections continue to rattle the team.
Into this volatile mix walk two sets of problems. One is Agent Veronica Sterling, the professional hard-butt tasked with evaluating the team to see if the Naturals program should continue or be disbanded. She also has closer ties to members of the team than is immediately apparent, and she has her own ideas of what is and is not appropriate for children, gifted or not. The other problem is a ruthless killer that strikes at a nearby university—a killer with suspiciously precise knowledge of Dean's father's MO. Now the teens must convince Agent Sterling to let them stay together even as Dean's past threatens to blast them apart.
Like I said, I love this series and enjoyed every minute. The books are great in that they give me both the stabbity-stab-stab creepytimes AND the sweet interpersonal relationships that I require in my books. I'm not going to lie, a great deal of the emotional energy in this book is dedicated to the Michael-Cassie-Dean entanglement. Not all of that is on purpose. We learn a lot more about Dean in this book, and some about Michael, and everything we learn is naturally going to be run through the internal Cassie Suitability Matrix in my head whether it directly pertains to the boy's potential as a boyfriend or not. I will say, though, that this isn't a love triangle I minded too much. Dean and Michael have a history that started long before Cassie and will continue long after her. She's just another component in their mutual antagonism rather than the cause of it, and there are glimmers of other feelings between them as well. Also, when it breaks down between fighting over Cassie and protecting her and the rest of their group, loyalty wins over resentment every time. (Side grumble: One side does "win" over the other by the end of this book, and wouldn't you know it, I chose the wrong ship. BLAST. I still maintain that my ship is the one that would've been less dysfunctional in the long term.)
The emotional energy that isn't devoted to those three is wonderfully powerful, though. Like any family, particularly a found family, everyone in that house has a history with each other, some of which Cassie has only scratched the surface of. We learn more about the pasts of the adults of the house—Judd, Agent Briggs, and Agent Sterling. I, for one, am a huge Judd fan, even more now than I was in the first book. We stick with Cassie as she noses around and learns more about her housemates' lives in the early days of the program and before they joined. These people, these enigmas we've called friends, begin to become more familiar. We may not be able to pick out exactly when Lia is lying and telling the truth, but we can guess based on those around us, on what she denies and what she doesn't. Through Cassie, we understand her talent and Dean's better, what makes them tick and why what they do can attract or repulse the others. Michael is more open, verbalizing his previously inexplicable process of identifying emotions with pinpoint accuracy now that he trusts Cassie not to use it against him. For me, getting more Sloane time was one of my favorite parts of the book. Too young and awkward to be caught in the charged hormones flying between the other four, she's easily forgotten, something we learn she resents. As with the others, we learn more about her childhood and we see more clearly than ever her need for a stable family unit. (I ADORE Sloane more than anyone else in the entire book. Can you tell?)
As for the stabbity-stab-stab creepytimes, I had fun, of course. The murders themselves are delightfully gruesome and fresh, and Ms. Barnes is adept at sticking in just the right red herring to throw us off the trail. We meet our fair share of creepers, to be sure, and each one seems just right for the murder. Figuring out which one (if any!) of them are responsible is the fun part, and what a ride it is! I will say that I found this mystery slightly less compelling than the last, only because I had just finished a different book with nearly the exact same twist. It's not something I can hold against the author, since the other book is relatively new, and the similarities between the two undoubtedly boil down to crummy bad luck. (And great minds thinking alike, of course.)
Just writing this review makes me want to go back and read the book again. Despite a few hiccups, I thoroughly enjoyed my time in Cassie's world and can't wait to return. Please, Jennifer Lynn Barnes, never stop writing serial killer creepytimes.
Favorite Non-Spoilery Quote:
Beside me, Sloane looked at Lia, then at Michael, then at Dean. Then she bounded closer to me. "There's a forty percent chance that this ends with someone getting punched in the face," she whispered.
Points Added For: Cool Natural powers, stabbity-stab-stab creepytimes, a love triangle that doesn't make me want to vomit, SLOANE, interpersonal relationships.
Points Subtracted For: A couple plot questions, letting the wrong ship (IMO) set sail. 🙁
Good For Fans Of: Quiptastic banter, kids showing up the FBI (sometimes), serial killers, Barry Lyga.
Notes For Parents: Murder, drinking, strip poker (not too risque), kissing.
Note: I received a digital review copy of this title from the publisher for review consideration.