Today is a freebie topic slot on TTT, and I want to talk about pet names. Sure, thinking about naming hypothetical children after favorite characters and authors is fun, but who's to say we'd ever have the guts to do it? But pets? Pets are fair game. Pets are supposed to be named cool, dorky, nerdy, and/or hilarious things.
Actually, as much as I like the idea of pets, they're an awful lot of work. (Probably) not surprisingly, I've found I do well with cats. I am very much a dog person, but cats are equally cuddly and take less work. There is practically 0% chance I will ever devolve into a crazy cat lady, but since we're dealing in hypotheticals, if I were in charge of naming ten cats, here's what I would pick.
Name: Eugenides "Gen" Attolis (The Queen's Thief)
Unlike all the others, this pet is a virtual certainty. I have decreed it. I want a black, shorthaired cat, preferably with an angular, sneaky face. His name shall be Gen (after my favorite MWT character), and I shall love him forever.
Other related options: Irene/Attolia, Helen/Eddis, Sophos/Sounis, Costis, Agape, Ornon, Magus, Pol
Name: Bast (The Kane Chronicles)
"Ew" all you want, ya bigots. I think they're precious. I think having a cat named after Bast from the Kane Chronicles would be awesome. And while Bast was never a sphynx, I want one, so I'm claiming artistic license.
Other related options: Sekhmet, Sadie
Name: Dread Pirate Roberts
Really, DPR should be another black cat, but I think charcoal bengals are lovely. And the name comes with so many built-in quoting options! You could call him "Robbie" or "Dread," and then when a friend realizes the reference and accuses, "You named him after the Dread Pirate Roberts, admit it!", you can bow and say, "With pride!"
Other related options: Inigo, Fezzik, Vizzini, Humperdink, Shrieking Eel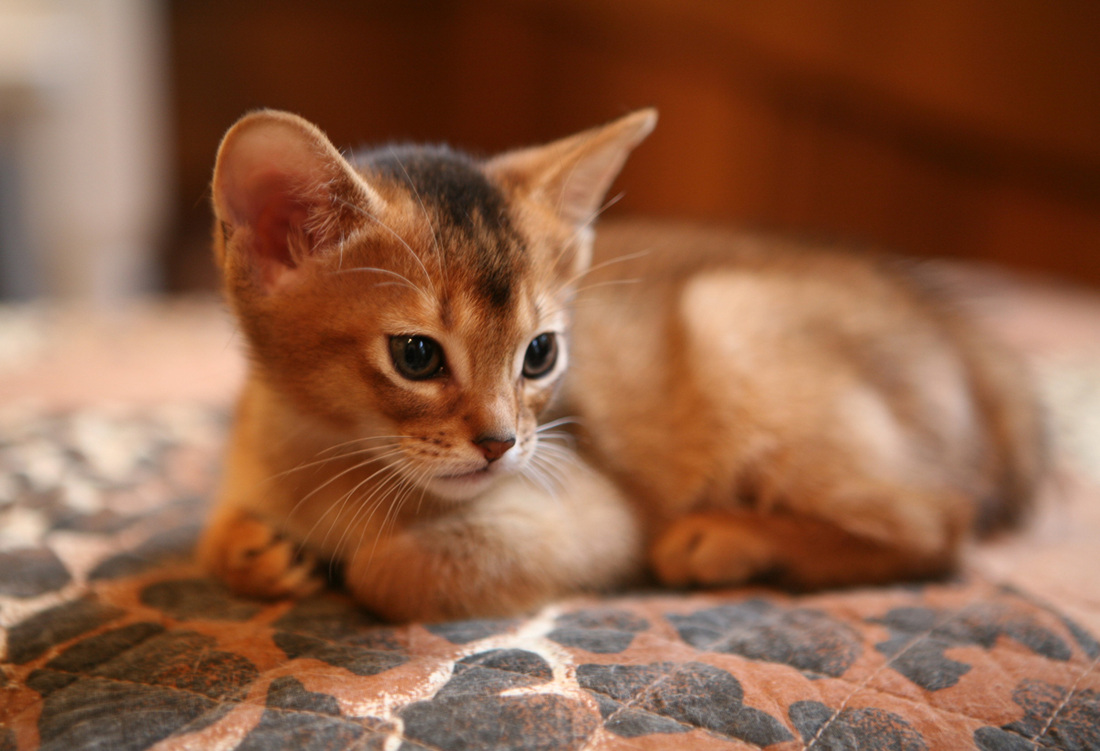 Name: Ismae (Grave Mercy)
I think Abyssinians are awfully pretty, and they're so sleek and elegant-looking. And honestly, the thought of a tiny Ismae running around with a tiny Gen makes me very happy.
Other related options: Sybella, Annith
Name: Flavia de Luce (Flavia de Luce series)
Gotta have a tribute to the cleverest eleven-year-old chemist to grace the pages of literature. Flavia is so dang curious that she would be a perfect cat.
Other related options: Dogger (ha), Gladys
Name: Camicazi (How To Train Your Dragon)
It's probably tempting fate to name a clever kitten after the most uncatchable Bog Burglar in all of the archipelago, but I need to pay homage to my HTTYD love and I don't DARE name a pet Toothless. That dragon is trouble.
Other related options: Toothless, Ziggurastica, Hiccup, Fishlegs, Horrorcow, Stormfly, Gobber, Stoick, Snotface Snotlout
Name: Harshaw/Oncat (Ruin and Rising)
I haven't decided if the cat would be named after the actual cat in the book or the cat's owner. Either works, really.
Other related options: Tolya, Tamar, Baghra, Sturmhond, Nikolai, Mal, Darkling, Alina, Grisha, Zoya, Genya, David
Name: Seuss
Yep. I would totally get a black and white cat and name it Dr. Seuss. Yes, I would take pictures of it in a hat and possibly a bow tie. No shame.
Other related names: Thing, Cindy Lou Who, Horton, Grinch, Sam-I-Am, Sneetch, Marvin K. Mooney, Bartholomew Cubbins, Foo Foo the Snoo, Wocket
Name: Noah (The Raven Boys)
If you name a kitten after Noah, it will probably hide under tables and chairs, shake in thunderstorms, and be the sweetest thing there ever was.
Other related options: Ronan, Gansey, Parrish, Blue, Cabeswater
Name: Storm (Fire & Thorns)
I was thinking of going a completely different route, but look at this goober. How could you name him anything BUT Storm?
Other related options: Elisa, Hector, Belen, Rosario, Mula, Alejandro, Joya
Honestly, there are so many ways you can go with pet names. Some other possibilities I came up with: Eowyn, Rue, Thornton, Baba Yaga, Kenji, Sassy, Buruu, Po, Roar, Miri…
What literary name have you given your pets or would you if you had one?