Blog Posts You Might Have Missed
This was a pretty chill week as I try to get a handle on all the changes in my life. Still, marking 100 Cover Love posts was pretty cool.
Stuff I Received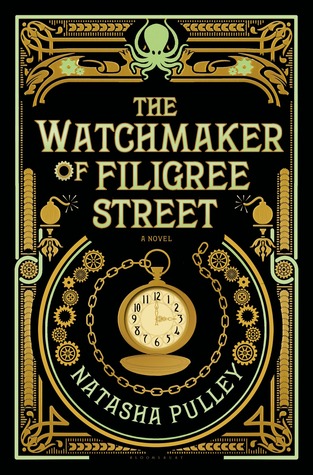 Every Word by Ellie Marney (from Tundra via NG)
The Watchmaker of Filigree Street by Natasha Pulley (from work)
SO excited to read the next Wattscroft book. Thanks, Tundra! And thank you to my wonderful boss for letting me borrow a copy of Watchmaker, one of Bloomsbury's adult titles. I'm devouring it so far.
What I Read
Hidden Huntress by Danielle Jensen – The angst-monster in me is pleased. Review to come.
The Watchmaker of Filigree Street by Natasha Pulley – I sometimes have a hard time connecting with adult books but this one is just… mmmmm yes. Hoping it stays strong all the way through.
How To Seize a Dragon's Jewel audiobook by Cressida Cowell – I've been putting off returning to this series because I only have three audiobooks left, and the story is getting progressively more harrowing. But oh, how nice it is to have David Tennant coming out of my earbuds again.
Honestly, this week was a blur. I'm preeeetty sure this is all I read?
Added To My TBR
Ha. Haha. HAHAHAHAHA. I'm strictly limiting this to books I added to my Goodreads TBR shelf this week, because (if you recall) I started a new job this week. I want to make sure I know about the books I'll be representing, so my mental TBR EXPLODED. Honestly, I'm more than a little terrified (in the best, I'll-never-run-out-of-things-to-read sort of way.) So yes, Goodreads TBR additions below.
The Red Necklace by Sally Gardner – Magical Romani meets heiress in the early days of the French Revolution. Okie dokie.
The Dust of 100 Dogs by A.S. King – TEENAGE PIRATE.
Event Of The Week

This week was aaaaaaaall about the new job. First weeks are always disorienting and stressful, but literally everyone I've met has been very friendly and helpful. I'm looking forward to learning all that I can and settling into my role.