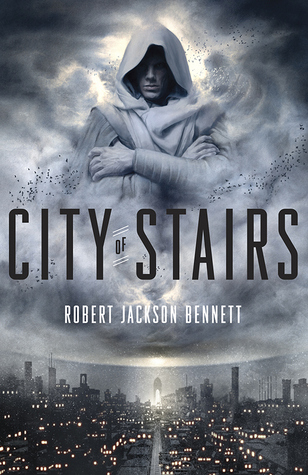 A densely atmospheric and intrigue-filled fantasy novel of living spies, dead gods, buried histories, and a mysterious, ever-changing city-from one of America's most acclaimed young SF writers.

Years ago, the city of Bulikov wielded the powers of the Gods to conquer the world. But after its divine protectors were mysteriously killed, the conqueror has become the conquered; the city's proud history has been erased and censored, progress has left it behind, and it is just another colonial outpost of the world's new geopolitical power. Into this musty, backward city steps Shara Divani. Officially, the quiet mousy woman is just another lowly diplomat sent by Bulikov's oppressors. Unofficially, Shara is one of her country's most accomplished spymasters-dispatched to investigate the brutal murder of a seemingly harmless historian. As Shara pursues the mystery through the ever-shifting physical and political geography of the city, she begins to suspect that the beings who once protected Bulikov may not be as dead as they seem-and that her own abilities might be touched by the divine as well.
Meep! Normally, I scowl at covers with people/faced floating in the sky, but I love this one, because there's clearly supposed to be an ACTUAL person floating in the sky, rather than just a metaphorical half-face. And boy if he isn't as creepy as all-get-out. Are those birds flying around his arms or a summoned plague of locust? (I think it's birds.)
I also love that the cover clearly sets up the story's world-building as a fantasy (see: floating, angry deity guy) in a modern world (see: skyscrapers, electric lights.) It's a pretty fascinating concept that sadly underutilized, in my opinion. Add in the description's mentions of spies and assassinations, and I am all over this book.
What do you think of this cover? Have you read the book? Is it any good?