Last month, Brittany @ Book Addict's Guide and Andi @ Andi's ABCs did a wonderful/horrible thing. They started a new blog feature called Have You Seen This?, where readers can list book editions and old ARC titles that they need and hopefully have the holes on their shelves filled. The point of the feature is NOT for people to find unreleased ARCs or "in the wild" copies of new books. Instead, it's for connoisseurs and collectors looking to fill gaps. It's a horrible feature because it only fuels my bibliophilia, but it's also wonderful because there are certain old ARCs I've been looking for for years, as well as international editions I would die to have. They are as follows:
Code Name Verity – ARC and certain foreign editions
First and foremost, I NEED an ARC. NEEEEEEED. I have my Rose Under Fire ARC and my Black Dove, White Raven ARC, so a CNV ARC would complete my ARC set. CNV came out while I was a baby blogger, so I don't even know what the ARCs look like.
Secondly, there are some foreign editions I need to get my hands on. Specifically, the UK hardcover with the girl and the rose, the Netherlands hardcover with the planes, the Swedish version with Verity and Maddie, the Spanish paperback… pretty much any edition that isn't American or Canadian or looks exactly like them but with a different title.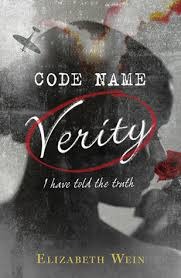 Rose Under Fire – foreign editions
The same goes for RUF, except I'm focusing on non USA/CA foreign editions, since I already have an ARC. Goodreads only lists the Netherlands edition, but I'm sure there are more.
Grave Mercy, Dark Triumph, and Mortal Heart – ARCs
I shall be the fangirl to rule them all with my pretty ARCs. I actually have a GM ARC, but it's the old, old one with the wolf, so I still need a "regular" ARC to go with my eventual DT and MH ARCs.
Megan Whalen Turner – ALL
This is the one that's going to hurt me, just because there are SO MANY. I want every version that's different, be they old American versions or new foreign ones. The American ones seem like they would be easier to find, but I mostly find them in old library sales with those awful plastic protectors glued on, and that just won't work. Right now, I own the 1998 American paperback version of The Thief and the newest American redesigns of all four books. Below are just a few examples of what I would like to find (totally not an exhaustive list):
That's my wishlist. I gave away most of my older ARCs before I moved, but I'm slowly building my supplies back up. Also, I think I miiiiight be able to convince myself that acquiring these beauties shouldn't necessarily fall under my book-buying ban. So if you have any of the books I listed in your possession, give me a shout!